Around here, life happens at home.
100% Locally owned and operated right here in Newfoundland & Labrador
Hot Frost, the Heat Pump People
Providing home comfort since 2007
There's always been a special relationship with heat in this province. For generations, we've locked the world and weather outside, gathering around the heat of glowing fires and woodstoves. Simple comforts go a long way around here, and at Hot Frost your comfort is our highest priority. For over 15 years, we've given our family, friends and customers the benefits of year-round, worry-free comfort for a fraction of the cost with our Daikin heat pump systems – helping houses feel more like home.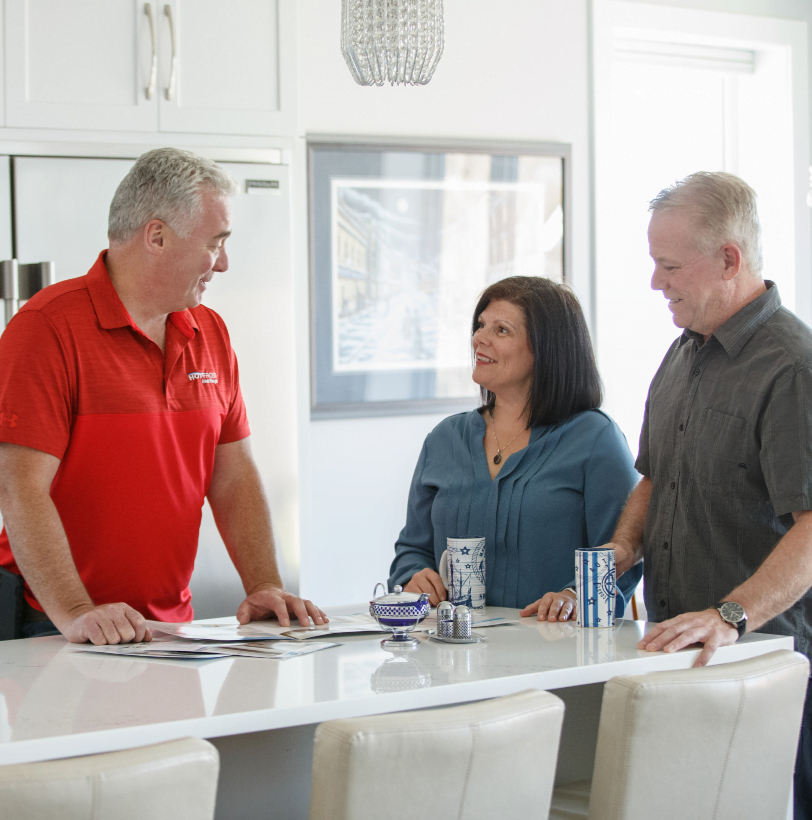 Great service from everything from the initial quote to the install.

Wade and his crew did an amazing job and even helped straighten out my application for the Canada Greener home program.

Alana was very helpful in expediting application to NL Hydro rebate program.
Get A Quote From The Heat Pump Pros
We'll be in touch within 24 hours
Every home is different, and we understand you have your own
unique requirements. We work hard to keep your home comfortable – it all starts with
your free quote and home assessment.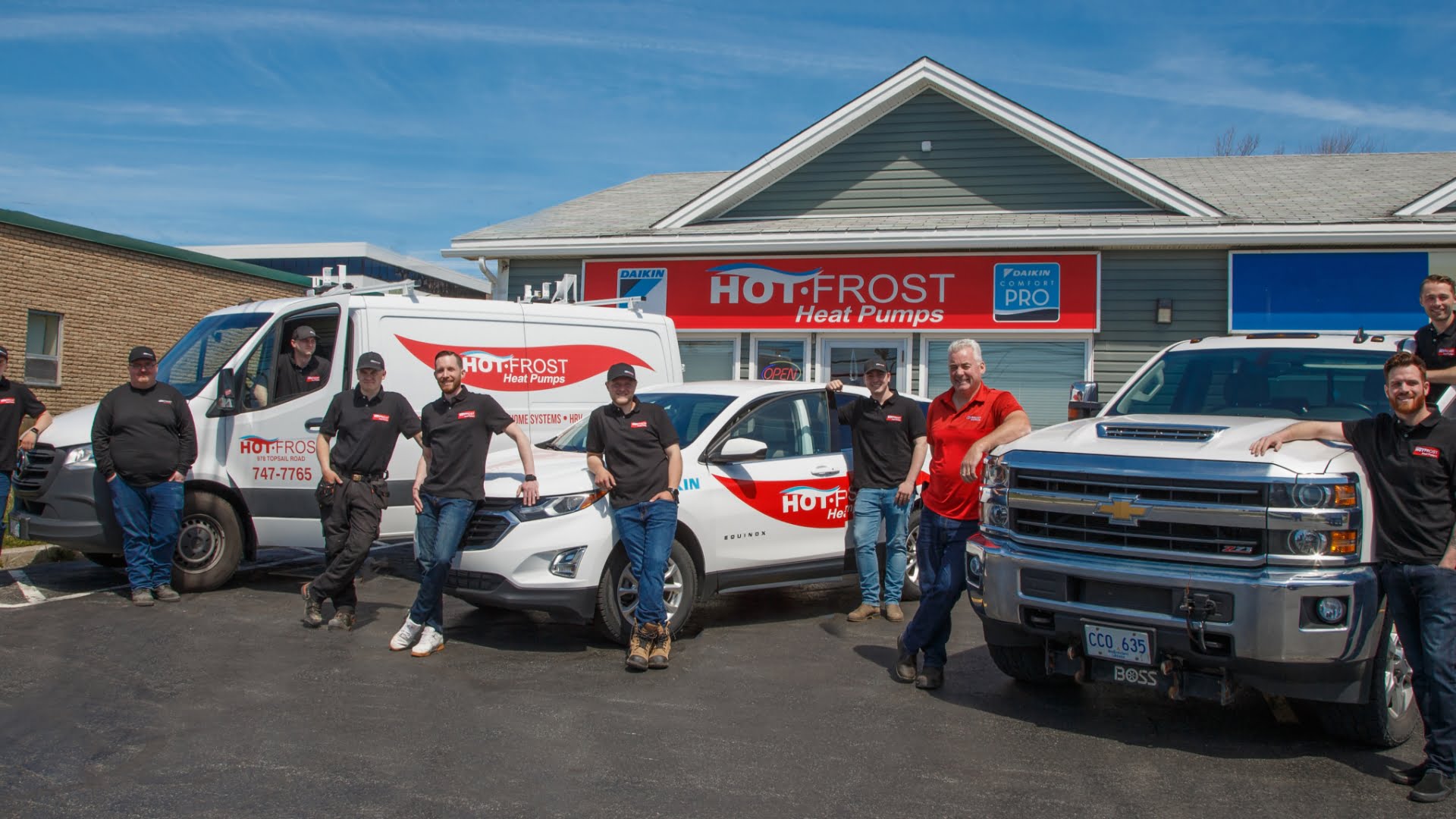 The Benefits of Heat Pumps in Newfoundland & Labrador
THE COMFORTS OF HOME

Forget the forecast. Heat pumps provide year-round comfort for your home, keeping you cozy in your castle – no matter what the weather throws our way.

ENJOY SAVINGS

Looking to lower your monthly energy bill? Look no further! From installation rebates to lower monthly bills, our Daikin heat pumps work to keep you comfortable at a fraction of the price!

ENVIRONMENTALLY FRIENDLY

On top of the unbeatable comfort and savings, heat pumps are an incredibly energy efficient way to heat and cool your home – no wasted fuel or electricity!
Daikin Heat Pumps
Top Of The Line Performance
At Hot Frost, we only trust the best for your home. With over 90 years in business across 140+ countries, Daikin is a global leader and one of the most trusted heat pump brands available. As the creator of inverter technology, Daikin leads the world in heat pump technology.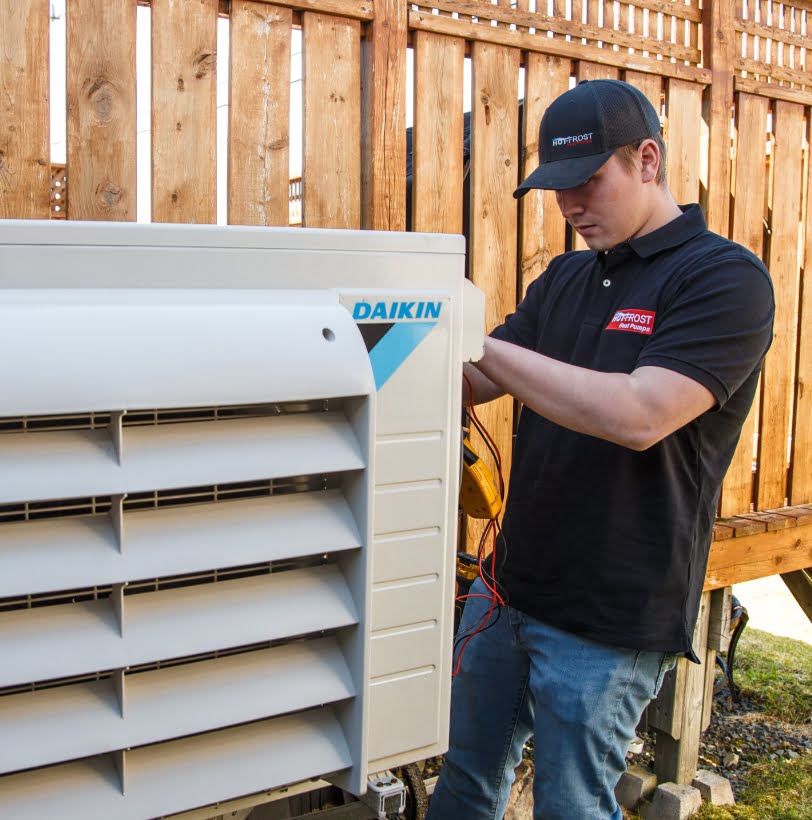 Heat Pumps

Featuring Wi-Fi compatible controls and electronic air cleaners, these systems deliver the same high performance, energy efficiency, and significantly reduced energy costs as a ductless mini-split, but they use your existing ducts to transfer heat instead.

Mini-Splits

Energy efficient and easy to install, a Daikin mini-split heat pump from Hot Frost keeps your home in the comfort zone year-round – while saving you significant money on your monthly energy bill.

Ventilation

Traditionally, bringing fresh air into your home means letting heat out. Air exchangers and Heat Recovery Ventilators (HRV) from Hot Frost are a reliable solution to exchange indoor and outdoor air, with minimal impact on your indoor heating and cooling systems.
The Benefits of a Heat Pump Installation With Hot Frost
HEAT PUMP REBATES

We all share in the global responsibility of reducing the consumption of fossil fuels and finding ways to become more energy efficient. There are several government incentives available to encourage homeowners to increase the energy efficiency of their homes.

We Offer Friendly Financing Options

We are here to help you access the funds you need to take advantage of heat pump savings. Our financing options have been developed to meet the needs of many homeowners and their unique financial circumstances. All you need to do is let us know and we can help!

UNBEATABLE WARRANTY

As a Daikin Comfort Pro, we are part of an elite group of HVAC contractors recognized as highly qualified and trained professionals with the ability to address your comfort needs. Daikin heat pumps are backed by an unbeatable warranty; a 12 year parts warranty and 10 year labour warranty covers Daikin's ductless mini split systems and a 12 year parts warranty and one year labour warranty covers the Daikin line of ducted heat pump systems including the innovative Daikin FIT heat pump system.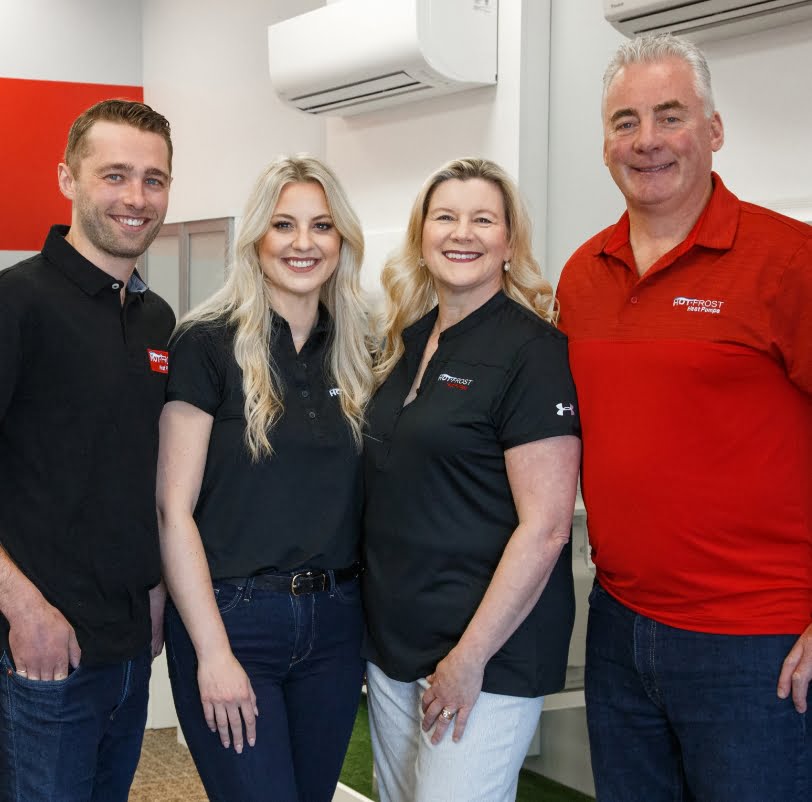 Get In Touch With The Home Team
With over 15 years in the business, Hot Frost has the knowledge and experience to provide all your heating and cooling needs. Our highly trained and certified staff are ready to answer any questions you may have – get in touch with us today!