Stories From Home
When you choose Hot Frost, you're not just getting year-round, worry-free comfort – you're getting our unbeatable service guarantee. You're never just a customer with us, and every installation and service call is treated as though it were being done in our own home.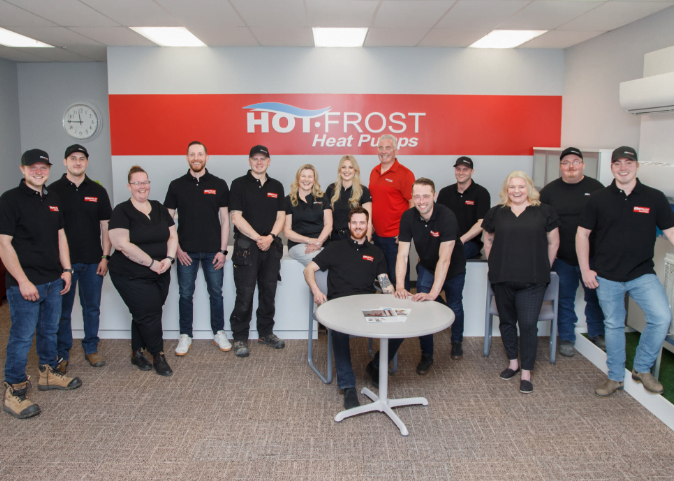 Your Home Team
Your comfort is our highest priority. Our team of highly trained and certified technicians are dedicated to providing you with high-quality products and comprehensive services for all your heating, cooling, and ventilation needs.
Testimonials
Great service from everything from the initial quote to the install. Installation crew did a neat and tidy install with no mess left to clean up. Highly recommend.

Excellent service and product! I got a Daiken mini split from Hot Frost for my first home and knew I needed one when I purchased my second home. Wade and his crew did an amazing job and even helped straighten out my application for the Canada Greener home program. If you want to save money on your heat bill each month, I strongly recommend giving Hot Frost a call.

Reasonable price, good warranty, quick install, installers took time to answer questions and explain operation of unit. Alana was very helpful in expediting application to NL Hydro rebate program.

I can't tell you how pleased I am to have had Hot Frost provide me with a Heat Pump. From the first phone call they were friendly, supportive and professional. The planning process began with me knowing next to nothing. They knew what I wanted to know, including the approximate cost, more than competitive. Agreements were made and date for installation set. (I did not qualify for a Government grant as I was not connecting to each floor). Everything transpired as promised and, I must say, the installation crew was exceptional. I'm a worrier. Throughout, I was assured I would be happy. I was. I am.

We had the privilege on Friday to have a quad mini split installed by Hot Frost. They came on time, all 4 of them, and were very polite/ friendly, and professional. Their work ethic is unquestionable; no stopping, working straight through including eating their Friday lunch pizza in my back yard while lifting up the 230 LB outdoor on its stand. They never once came in the house without their masks on and their boots off. It was like that from 8:30 to 1:30 when the rest hurried off to their next job and Mike stayed to charge the system and start up the unit. My daughter Sera came home from school later in the afternoon and made the comment "hey Dad, those guys here this morning were sure on time and courteous". Congratulations to Wade for putting together such a great team, including the girls in the office. My family appreciate such a great job and are enjoying the heat!

We've recently had Hot Frost install heat pumps for us. We were very impressed with the installation crew.

They were all very polite, efficient, friendly, knowledgeable and fastidious about their work. I have rarely been so pleased with a crew of workers.

Those guys deserve a big shout-out!

Very friendly and professional, can't say enough … the air conditioning is amazing and on the few recent cold days the heat is wonderful, heats and cools my entire home. I would highly recommend to anyone!

Highly recommend Hot Frost. The whole team is very friendly and knowledgeable. The install went smoothly and looks great both inside and out.

Couldn't have asked for a better crew that came and installed my heat pump. Did an excellent, clean and tidy job.

Just wanted to sincerely thank the folks at Hot Frost for their very personal, efficient, and professional service.

Daikin is the best and staff were even better.

We can't say enough good about Hot Frost Heat Pumps. Did our heat pump a few years ago and our daughter's this summer. They are so professional!

We had the best experience from start to finish with the installation of our mini split with the entire team at Hot Frost. The best customer service ever.

The easiest, top-quality installation ever by a very trustworthy crew. Best in the business.

When you want the best, go to the best. These are your people, it's what they do. Courteous & friendly.

A fabulous company, we've had the pleasure of dealing with them in the last couple of years and are very pleased with their work. I would definitely recommend them.

Thanks so much for all the work your team has done for us. They were great and did a great job.

The guys were great, very professional, very respectful and worked well as a team to install all the equipment… I would highly recommend Hot Frost to anyone considering a mini split heat pump for their house.

Just wanted to say thank you for getting my heat pump installed today. I would highly recommend your company to anyone looking to have a unit installed. Excellent job overall and a huge shout out to your team.

Very impressed with the installation crew. They were all very polite, efficient, friendly, knowledgeable, and fastidious about their work. I have rarely been so pleased with a crew of workers.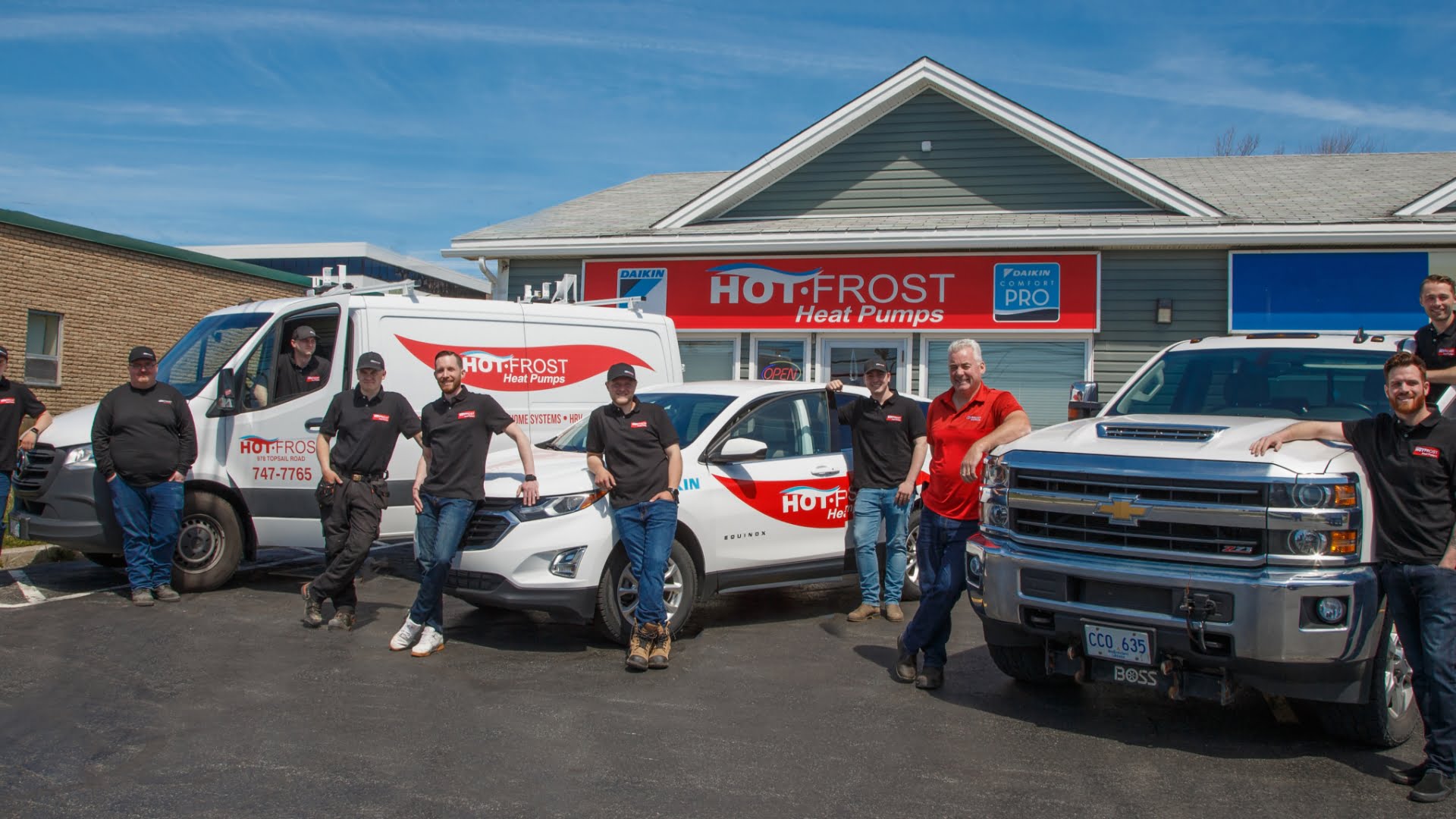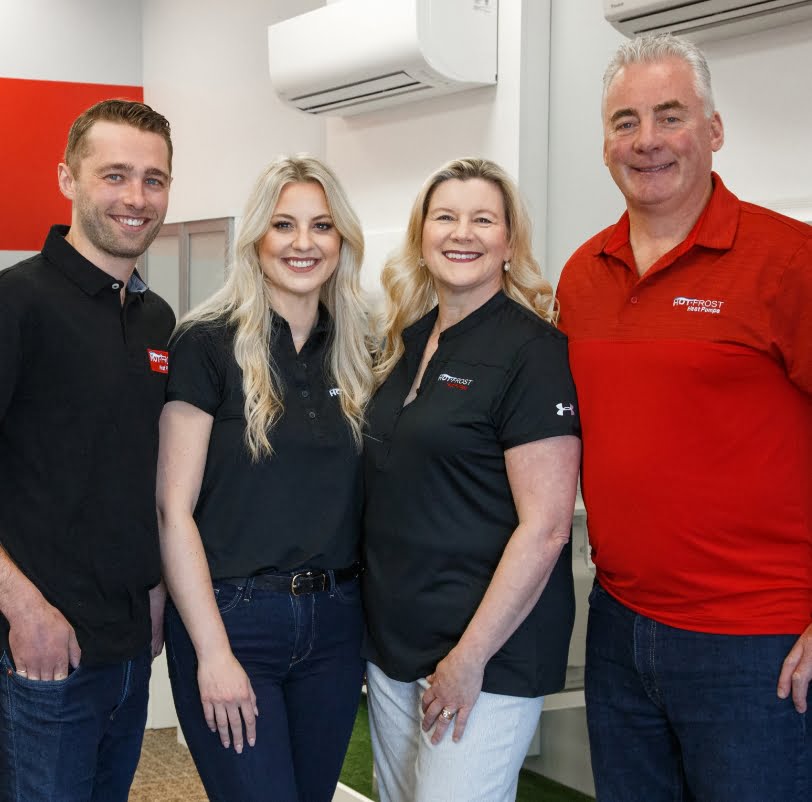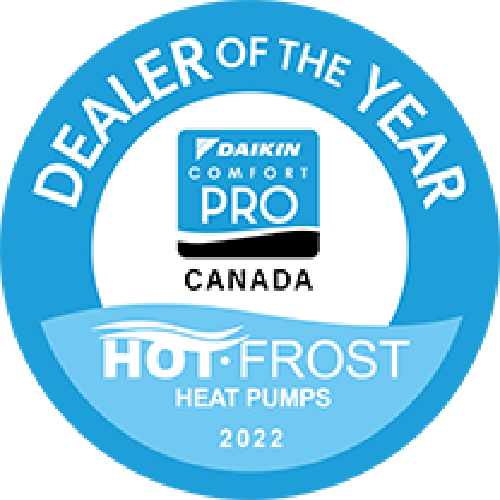 Get In Touch With The Home Team
With over 15 years in the business, Hot Frost has the knowledge and experience to provide all your heating and cooling needs. Our highly trained and certified staff are ready to answer any questions you may have – get in touch with us today!