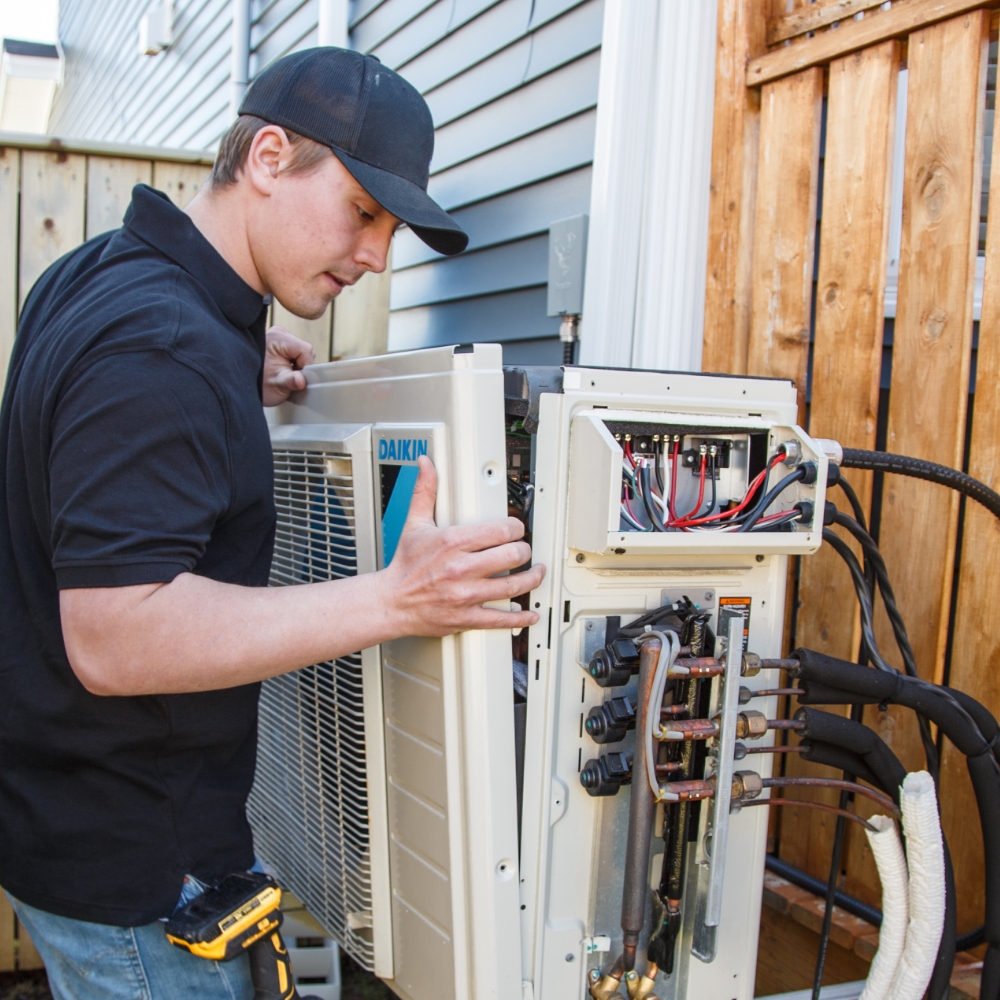 Careers at Hot Frost
Join the Home Team, St. John's leading heat pump provider.
Working for Hot Frost has its perks
Competitive wages

Health & dental benefits

Consistent 40 hour work
week, Monday to Friday

Annual vacation time

A fast paced positive
work environment

Team social events
& lots of fun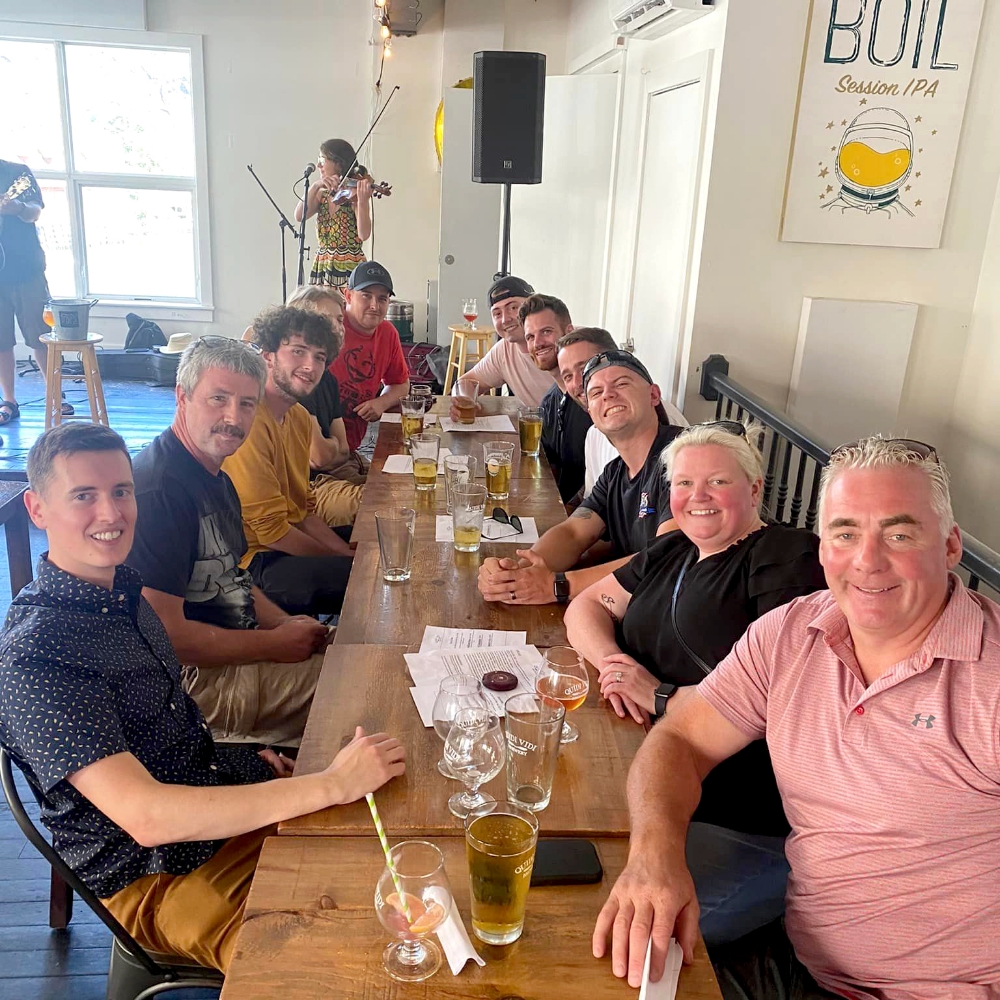 Current Job Openings
If you are interested in applying, please send your
resume to careers@hotfrostheatpumps.ca
Heat Pump Technician
We are looking for a heat pump technician to join our incredible team of Home Comfort Specialists. This is a great opportunity for someone to create a career for themselves and grow with the company. On top of competitive wages, bonuses, and benefits, we've built a very positive and inclusive company culture for our employees.
The main responsibility of a Technician is to create, improve, or restore comfort for our customers by installing, maintaining, and repairing heat pump systems in their homes.
At Hot Frost Heat Pumps, our employees are like family. Each day, our team works closely together to bring the best home comfort experience to the families in our communities. We do this by focusing on the specific needs and requirements of the families we serve, and prioritizing those needs in our day-to-day operations.
Our employee family is a collaborative and supportive team that brings their talents, skills, professionalism, humour, and hearts to their job every day.
Now is your chance to join our talented team in bringing home comfort to neighbours, families, and friends in our communities.
Duties
Working as a team member in the installation of heat pump equipment in residential and light commercial settings;
Troubleshooting, diagnosing and repairing heat pump equipment;
Acquiring a strong knowledge of the operation of heat pumps and be able to communicate that knowledge to the customer by demonstrating strong communication skills;
Organize equipment and materials needed for each installation;
Qualifications
You have experience in the heating, ventilation, air conditioning duties;
You will bring a strong work ethic to the job and perform the job with honesty and integrity;
You have a valid driver's license and a clean driving record;
You must have the ability to lift up to 50lbs, bend, kneel, squat and lift as well as being comfortable working on ladders and in confined spaces;
You must have a clean and neat appearance at all times;
You are a team player with a positive attitude; and
You commit to treating all customers and coworkers with respect and represent our company in an honest and loyal way.
Benefits:
Pay is $22 – $34 per hour based on experience and qualifications
Guaranteed 40-hour work week
Paid Vacations
Paid Holidays
Training
Working in a dynamic, collaborative, and engaging environment
Company Apparel
Health & Dental Insurance
Signing Bonus
Year End Bonus
Interested candidates may send their resume by email to hotfrosthvac@gmail.com.
---
Installer
Hot Frost is looking to grow their dynamic team! We are looking for a 2nd or 3rd year electrical apprentice.
Requirements:
Valid Drivers License
Primarily residential and light commercial experience
Excellent organizational and time management skills
Independent, hard-working, and eager to perform
Thrive and enjoy a fast-paced environment
Ability to perform moderate to heavy lifting (50lbs)
Wage negotiable based on experience. 40 hr work week with some additional hours occasionally required.
Salary Range: $18 – CA$22 / hour
---
Warehouse Associate
We are offering a brand new position as a warehouse associate. We need your help to keep us organized for even more team success!
Responsibilities:
Prepare and complete warehouse orders
Receive and process warehouse stock/inventory
Perform warehouse inventory controls
Maintain a clean and safe working environment.
Load/unload company vehicles and perform local deliveries as needed to the job site
Provide excellent customer service.
Requirements:
Valid Drivers License
Basic computer skills
Excellent organizational and time management skills
Independent, hard-working, and eager to perform
Thrive and enjoy a fast-paced environment
Ability to perform moderate to heavy lifting (50lbs)
Salary Range : 20$-22$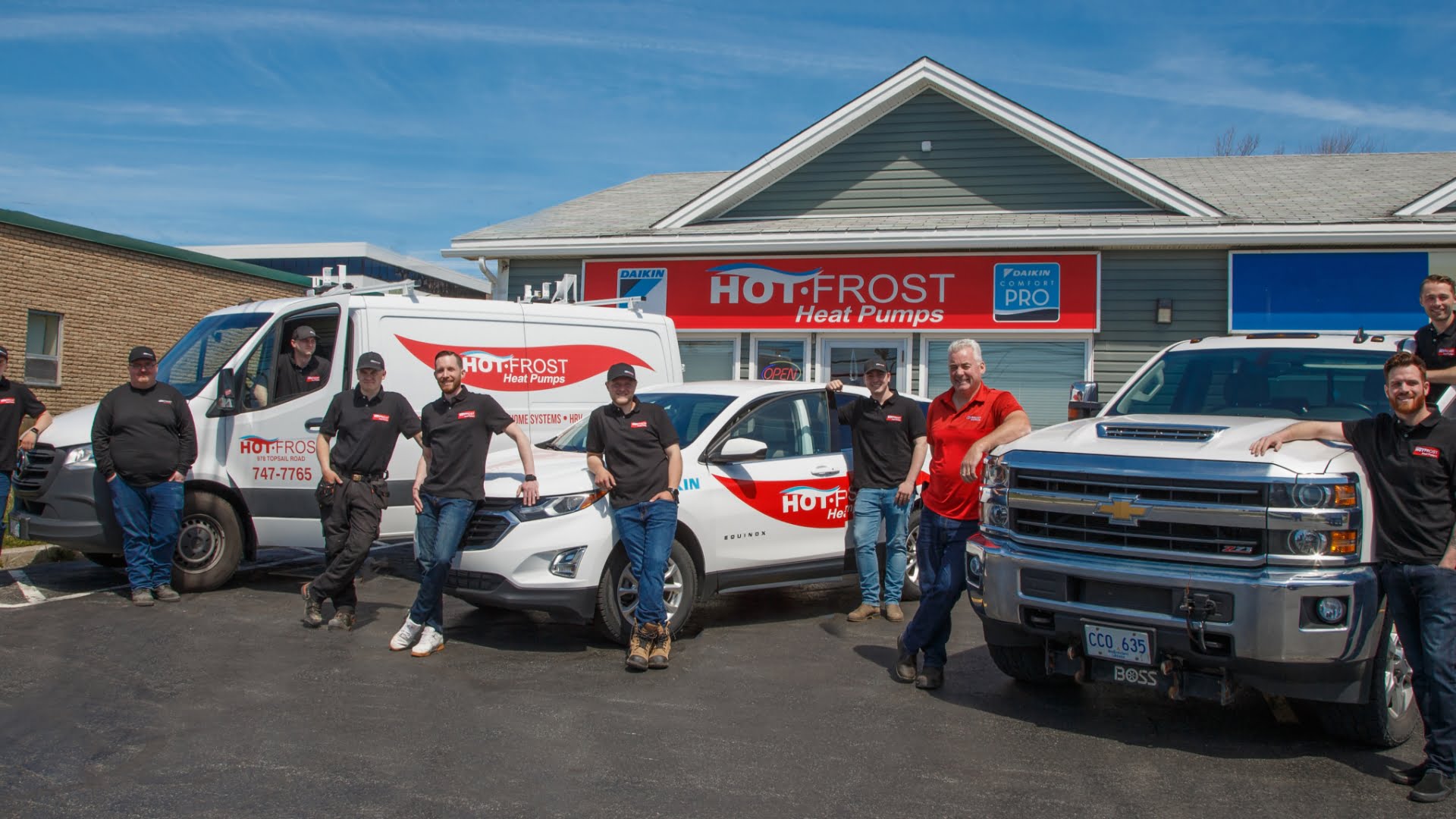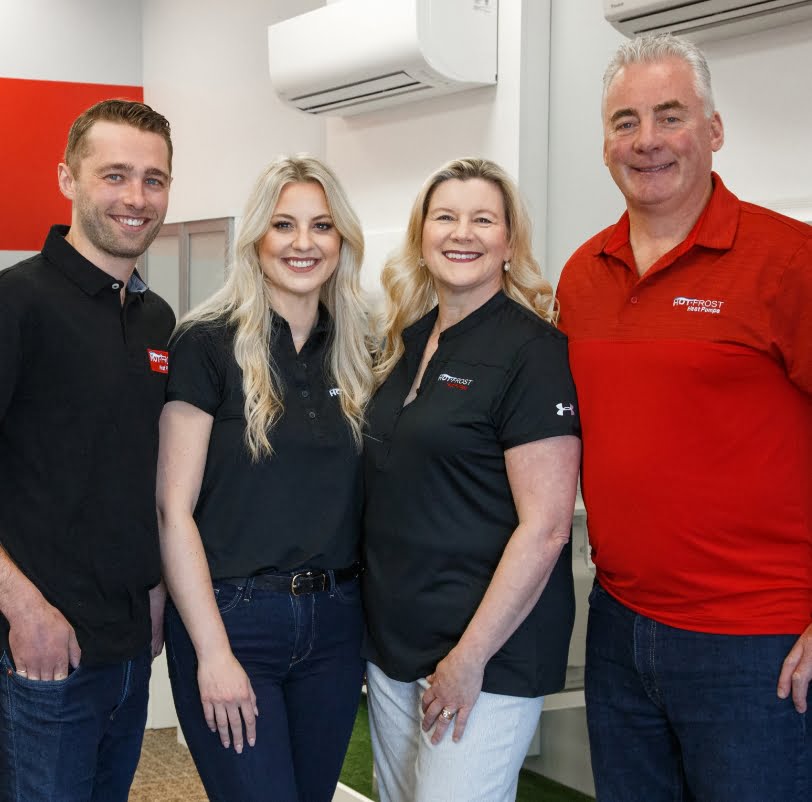 Get In Touch With The Home Team
With over 15 years in the business, Hot Frost has the knowledge and experience to provide all your heating and cooling needs. Our highly trained and certified staff are ready to answer any questions you may have – get in touch with us today!